Krakow is not only landmarks. There are a lot of cultural events happening around the city – especially in the night time, so many people are looking for a cheap place to stay.
Krakow – Wawel, Mariacki Church, Main Square, Kazimierz, Florian street…. not this time. Although the historic climate of Krakow is indeed incredible and extraordinary it might not be encouraging enough for someone to visit the city. But there is more to it than meets the eye, so everybody may find something for themselves.
Theatres in Krakow
Krakow is loaded with theatres, among others there are few which are icons, like: Slowacki's theatre, National Old Theatre. There is something for everyone. From the classics to avant-garde. Since there is the Old Theatre, there must be a New Theatre. We can, also, find, among others, Ludowy Theatre, Puppet Theatre, Mask and "Grotesque". There are multiple theatrical groups – which is impressive. The repertoire varies from children and teen oriented to the art connoisseur.
Younger theatrical muse
Krakow is suitable not only for the fans of the "traditional" forms of art. "Krakow Film Festival" takes place every year in the city. There also has been loud Film Music Concerts. What is worth mentioning is that Hans Zimmer will soon have a concert on Tauron Arena. That is where all the legends of film music has and will be playing. There are regular shows and concerts on Tauron Arena. The other two important cultural places are Krakow Philharmonic and Krakow Opera.
Besides the big, mass concerts, Krakow has to offer many chamber concerts form local bands. If we search through the Internet, we may find places that offer live music.
Night Life in Krakow
Let's be honest – Krakow is not limited to the high culture only. There's plenty of charming cafes' and clubs. Party all night to the sound of your favourite bits? You don't have to look hard to find yourself on a good party. That is one of the reasons why people (not only Polish) choose Krakow as a place for their bachelor of bachelorette party.
Accommodation
Many happenings start in the evenings, so people need a place to stay the night – preferably a hostel. Krakow is such a lovely place that is worth spending more time in, especially when we combine many cultural events into one longer stay. It makes sense to choose a hostel in the Old Town.  The atmosphere, buses and station within the walking distance, landmarks, cafes and street artists – that's what hostel Draggo by the Gołębia street has to offer.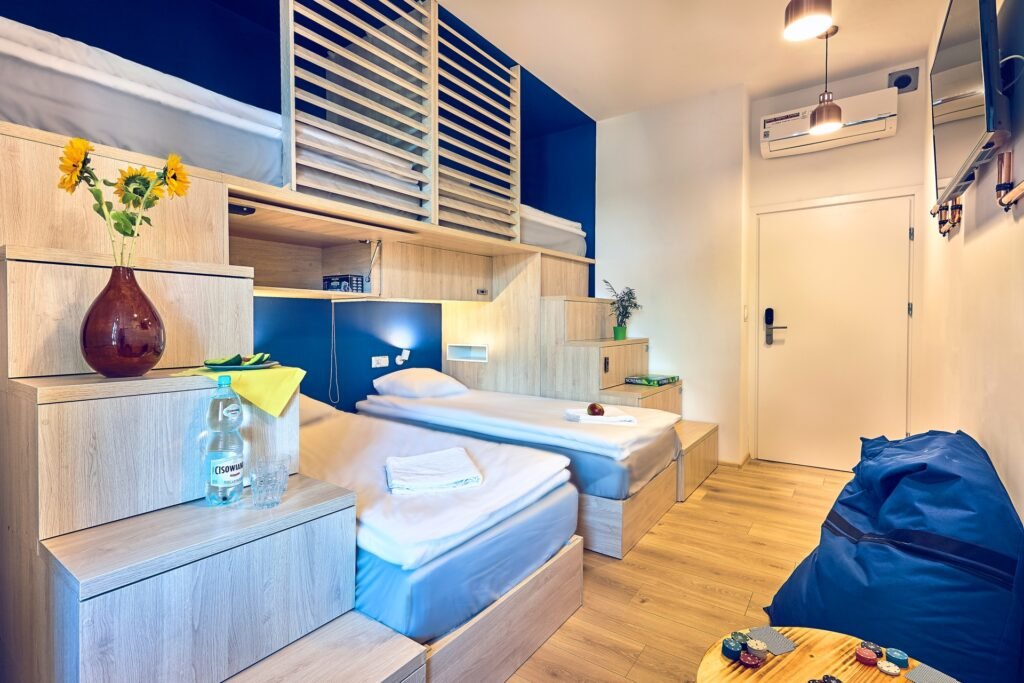 To go to a concert you can bring a group of friends or it may be a cool idea for a school trip. Remember, accommodation in Krakow, for a large group doesn't have to be hard to organise, and more importantly – expensive.